Corporate event in Karelia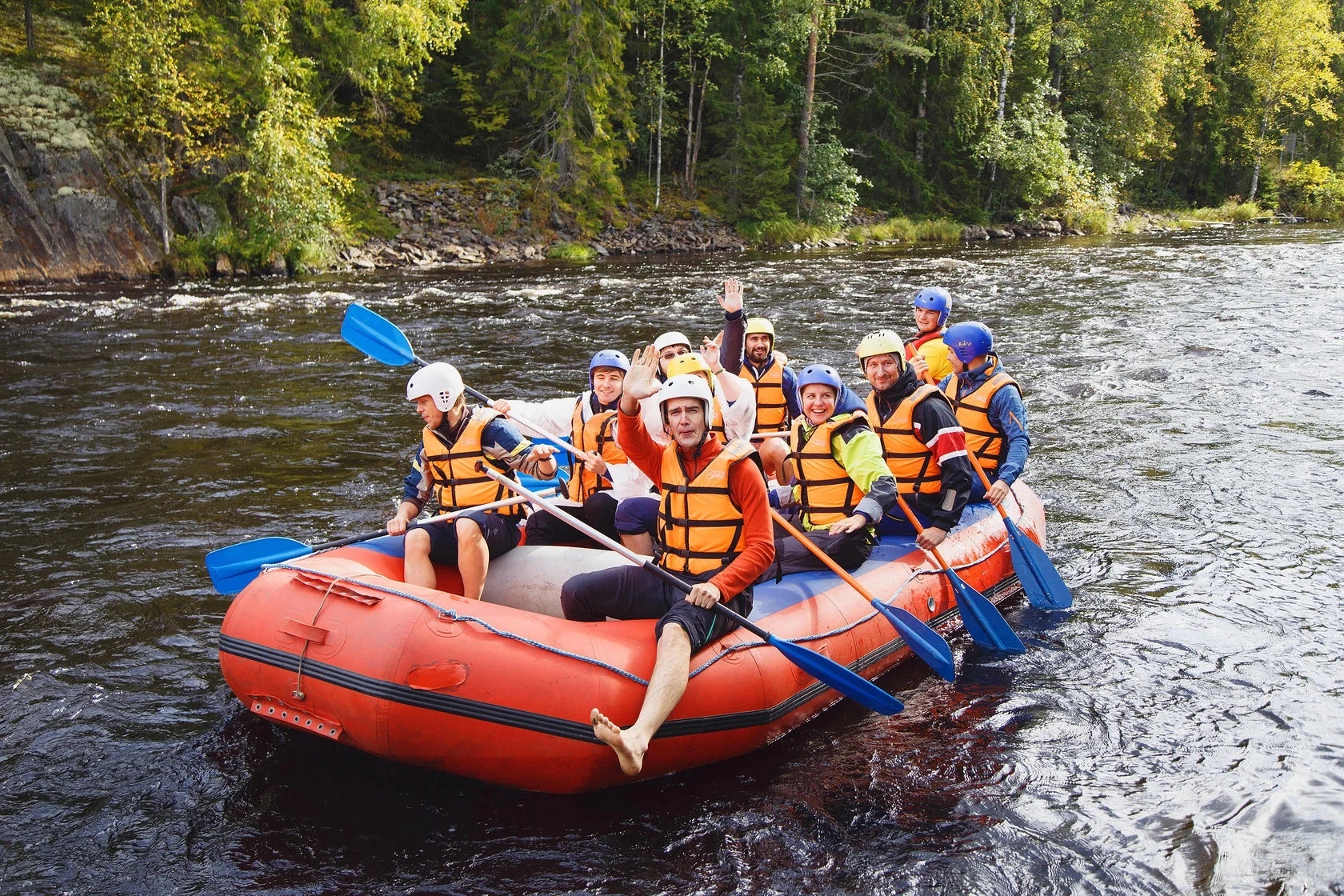 For six months, we, like many companies in the world, observed isolation and worked remotely. Every year in August or September we organize corporate trips abroad.

Due to the closed borders, we chose amazing Karelia for our trip. Its coniferous forests, numerous rivers, ecological trails and protected areas helped us to relax from the urban noise and to breathe in fresh air. We stayed at the "Ladoga Manor" and were very satisfied with our choice.

The main purpose of the trip was communication, because we haven't seen each other for six months. We organized a bartender contest, where willing colleagues were participants, and others were judges. We went rafting on the river, had lunch with Karelian fish soup in the forest, we steamed in the sauna and then dived into the icy lake Ladoga, visited the Ruskeala mountain Park, had dinner in the fresh air, sang songs around the campfire, walked along the eco-trail, took a boat ride to the Ladoga skerries and, of course, danced a lot and had fun.

Our corporate events are like family holidays: there is no place for formality and work issues. We know how to relax, and each such trip unites us more and more and makes us a solid team.